If your teeth are stained or discolored, you may feel self-conscious about how you look when you laugh and smile, or even when you eat and speak around others. But with teeth whitening, you can feel confident behind your smile. Our team of dentists can whiten your teeth and reverse years of stains. If you are interested in teeth whitening in Washington, DC, call our team to schedule your visit today!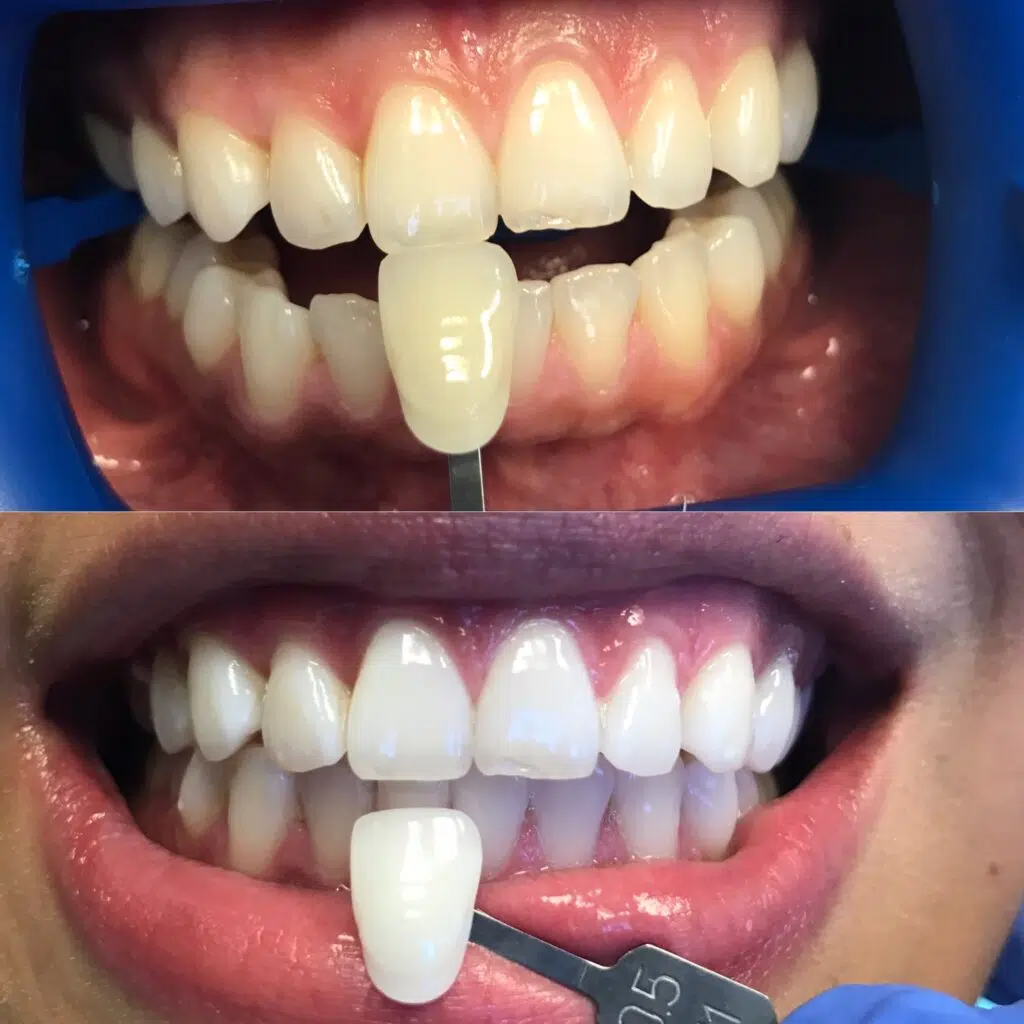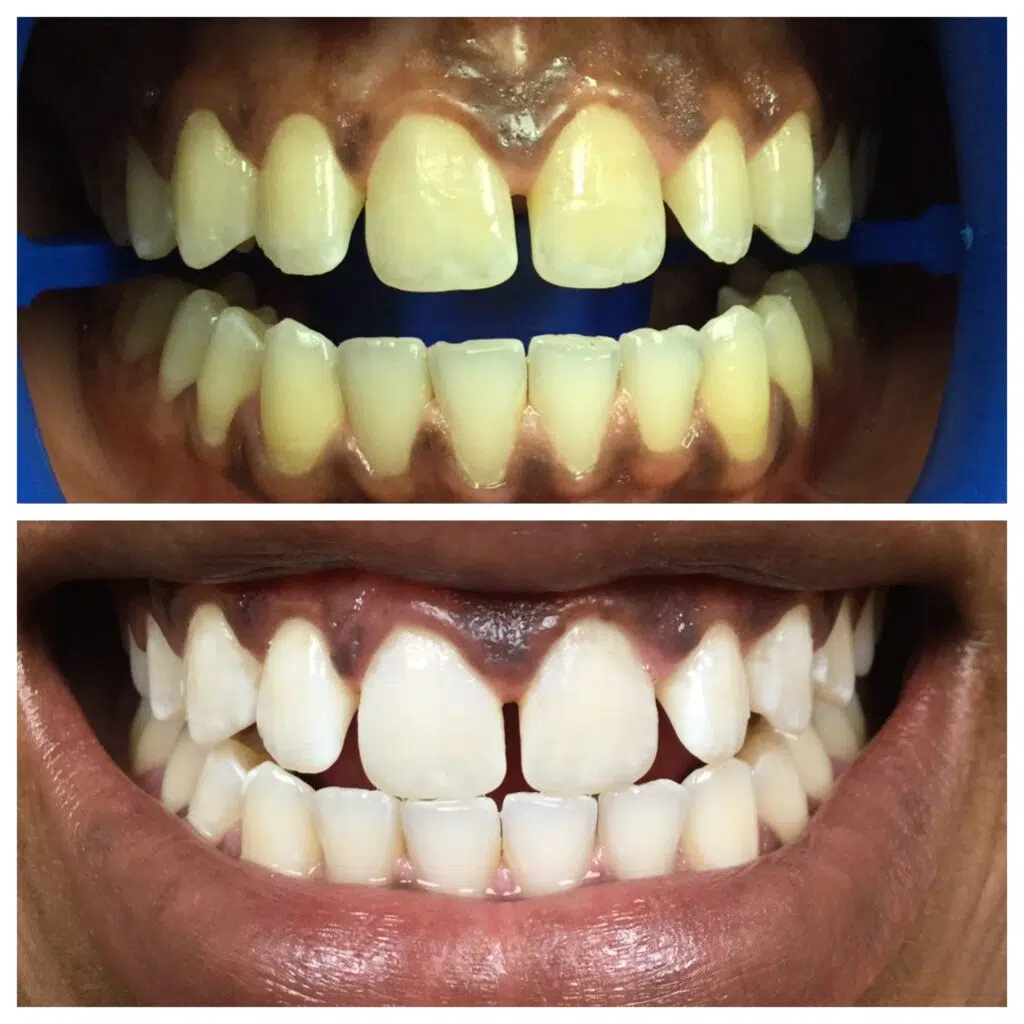 How Does Teeth Whitening Work?
Our team offers both in-office teeth whitening and a take-home whitening system. Both treatments use peroxide to whiten your smile. The main difference is that in-office teeth whitening is performed by one of our dentists, and uses a UV light to activate the whitener for faster results.
Take-home whitening, on the other hand, uses a set of custom-built whitening trays. It takes a few weeks to whiten your teeth, but it's more convenient allowing you to whiten from the comfort of home. The end results will be just as good as in-office whitening, too.
The In-Office Teeth Whitening Process
In-office whitening from one of our dentists delivers incredible results in just one visit. It's ideal if you have an upcoming event like a wedding or important business meeting. Often, it's possible to brighten your smile by up to 5-10 shades in one whitening appointment at our office.
To begin the process, your dentist will clean your teeth, then protect your gums, cheeks, lips, and tongue from the whitener. Then, the whitener will be applied to your teeth and activated with a UV light, boosting its potency.
After this, the whitener is rinsed away. This process is repeated until your smile reaches the desired level of brightness. Most people need only one appointment, though some with severe staining may need to come back for a follow-up treatment.
What To Expect From Take-Home Whitening
Take-home whitening lets you brighten your smile from home. To get started, you'll come to Washington Metro Dental for impressions to be taken of your teeth. These impressions are sent to a dental lab, where a skilled technician will make you a set of whitening trays. Your trays are reusable and will fit over your teeth perfectly to ensure even whitening results. It will take about 2-3 weeks for your trays to be built.
Then, you'll come back to our office, pick up your trays and whitening products, and begin your whitening treatment at home. Most patients need to whiten their teeth for about an hour per day for 2-3 weeks for the best results, but the instructions given to you by your dentist may differ.
Will Teeth Whitening Make My Teeth Sensitive?
Most patients will experience at least a little bit of whitening-induced sensitivity after their procedure. The best way to recover from this is to follow the instructions provided to you by your dentist.
You should continue to brush and floss regularly to keep your teeth clean and healthy. Using an anti-sensitivity toothpaste like Sensodyne can be helpful. You may also want to avoid really hot or cold foods and drinks for a few days since these tend to worsen sensitivity.
Confidently Brighten Your Smile
Are you ready for a whiter smile? Call our team today to take the first step towards a noticeably brighter smile!