At Washington Metro Dental, our doctors embody our mission to make people happy and healthy. Our philosophy focuses on providing exceptional customer service and comprehensive care to improve our patients' overall health and enhance their quality of life. We aim to change our patients' perception of dentistry from problem-focused to preventive to keep them smiling for years to come.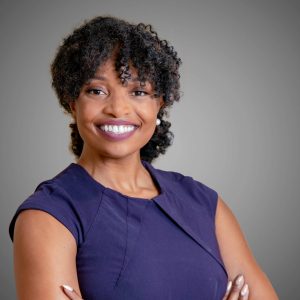 I am Dr. Alexis Corbitt Washington, one of your general dentists here at the office. Helping patients achieve their best smiles makes each day exciting!
‍
I graduated from North Carolina State University with a bachelor's degree in biological sciences and a master's degree in nutrition: food sciences. I went on to pursue my dental degree from the University of North Carolina at Chapel Hill (rival schools, I know!). I continued my training at the Philadelphia Veterans Affairs Medical Center, completing a general practice residency. Following a 6-year career providing dental care to homeless veterans at the DC Veterans Affairs Medical Center, I am bringing my love for dentistry and comprehensive care to Washington Metro Dental.
‍
I am, and will always be, the consummate educational enthusiast! As such, I am a member of the DC Dental Society, the Greater Washington Academy of Dental Studies, and chairwoman of the Robert T. Freeman Dental Society. Keeping current with, and utilizing, the latest dental technology helps me create a comfortable and relaxed dental environment to care for patients.
I was born and raised in St. Croix, in the US Virgin Islands (60 miles southeast of Puerto Rico). I grew up in America's Paradise, snorkeling and scuba diving in a place rich with culture! Currently, I enjoy finding new beaches around the world to explore and scuba dive. While at home in DC, my cockapoo, Sheba, and I enjoy parks and dog-friendly wineries.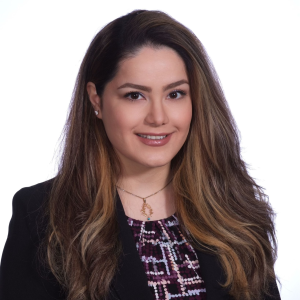 Dr. Arefeh Valaei is a licensed general dentist with extensive knowledge and experience in all disciplines of dentistry with a special interest in restorative and cosmetic dentistry. She graduated from NYU College of Dentistry and completed a General Practice Residency at Lincoln Medical and Mental Health Center, where she gained a strong foundation in periodontics, endodontics, oral surgery, and esthetics dentistry.
Dr. Valaei aims to create a bright and friendly atmosphere while addressing the patient's main concerns. She provides comprehensive and detailed care and goes the extra mile to ensure her patients feel confident with their smiles. She finds educating patients and improving their oral health and smiles to be rewarding. She is currently a member of the American Dental Association, Academy of General Dentistry, and is a certified Invisalign provider. 
Outside of the office, she enjoys traveling, exploring new cuisines, playing board games, and spending time with family and friends. Dr. Valaei speaks fluent English, Persian, and basic Spanish.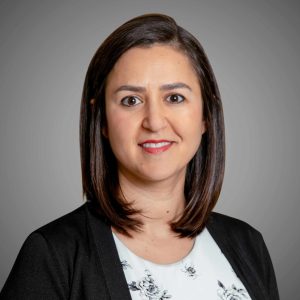 Dr. Raha Yousefi's passion for dentistry and patient care started at a young age. Her father is a dentist who practiced in Washington, DC for 40 years. Growing up, she had the opportunity to see all aspects of a dental office; she started working at the front desk in high school, moving into clinical assisting, and eventually working as an office manager while attending the University of Maryland where she graduated with a bachelor's degree. Dr. Yousefi continued her dental journey at Howard University, obtaining her Doctor of Dental Surgery. After graduation, she went on to specialize in periodontics at the University of Pittsburgh where she also earned her master's in public health.
In addition to formal schooling, Dr. Yousefi is enthusiastic about pursuing continued education both on a local and national level. She feels that it is important to keep current with evolving technology, techniques, and materials to provide state-of-the-art treatment options for her patients.
As a member of the District of Columbia Dental Society and local chapters of the American Dental Association (ADA), Dr. Yousefi routinely participates in meetings that highlight issues that directly affect our area. She is also a member of the American Academy of Periodontology, the Greater Washington Academy of Women Dentists, and the Greater Washington Academy of Dental Studies. Her strong public health background has made her a well-rounded practitioner with expertise in a variety of dental disciplines. This has allowed her to recently accept a volunteer appointment as a Dean's Faculty member at the University of Maryland School of Dentistry, teaching as a clinical instructor. 
Dr. Yousefi loves getting to know the community, one patient at a time. She appreciates each of her patients for who they are and respects each person's opinions and ideas. She knows that communication is key in her field, and she loves talking to and learning about her patients.
Having lived in the DC metro area her whole life, Dr. Yousefi absolutely loves the area. Along with her husband, Vince, Dr. Yousefi stays busy outside of work chasing around their four boys. Typically, you'll see them enjoying the city at parks, festivals, and kid-friendly restaurants.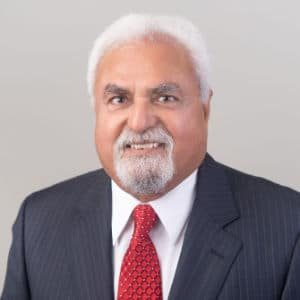 My name is Dr. Mehdi Yousefi, and I started Yousefi Washington Clinic in 1994 and have been practicing here ever since. I started this practice as a young man, and I am thrilled to say that my daughter is able to continue my legacy. I don't practice as much as I used to, but I believe the practice, and more importantly the patients, are in great hands going forward. One of the proudest moments I've had as a father was when my daughter took on the responsibility of continuing care for our patients.
‍
I received my Doctor of Medical Dentistry (DMD) from the National University in Iran. When I came to the United States, I went on to receive a sub-specialty in Geriatric Dentistry from Harvard University School of Medicine and Dentistry. I also studied at the University of Maryland and earned a master's in Oral Pathology. Before opening Yousefi Washington Clinic, I served as a Research Fellow at the Armed Forces Institute of Pathology.
‍
Now that I am a grandfather, I enjoy doing anything I can with my grandsons. They are all full of energy and they keep me active! I also enjoy traveling and eating as many new things as possible. Next time you see me in the office, ask me about my recent culinary adventures!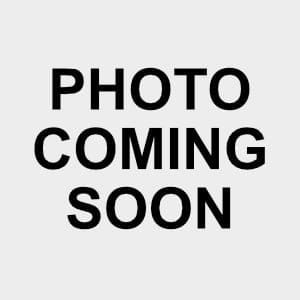 Originally from Tabriz, Iran, Dr. Ahad Soley grew up in the vibrant city of Los Angeles, CA. His academic career began at the University of California in Irvine, where he received his bachelor's degree. Upon completion of his undergraduate studies, Dr. Soley earned his doctorate of dental surgery from Marquette University in Milwaukee, WI. Following that, his general practice residency was completed at LAC + USC Medical Center in Los Angeles and his esthetic dentistry residency was completed in Tarzana, CA. 
Dr. Soley has completed postgraduate studies to earn a certificate in periodontology from the University of Maryland, a certificate in Master Training in Implantology and Periodontics from the University of Michigan, and numerous continuing education courses in Europe, the Middle East, the United States, and online. He is recognized as a diplomate of the American Board of Periodontology and of the International Congress of Oral Implantologists. Dr. Soley is also affiliated with the American Dental Association and DC Dental Society.
Joining our practice in November 2022, Dr. Soley has enjoyed being a part of an exceptional team that delivers high-quality care. At our office, he transforms the lives of patients through his services and uses his creative talents to restore aesthetics, health, and wellness. One of his favorite things about his job is getting to know his patients and building lasting relationships.
Outside of the office, Dr. Soley enjoys playing soccer with friends, taking walks in nature, exploring the city, and spending time with his family and friends. His family includes his wife, a general dentist, and their daughter, Elia.