A smile makeover is a combination of cosmetic treatments used to achieve a brand new smile. If you're unhappy with the appearance of your teeth, our team can boost your confidence and help you reach your dental goals with a treatment plan made just for you. If you are interested in learning more about a smile makeover in Washington, DC, call our team to schedule your consultation today!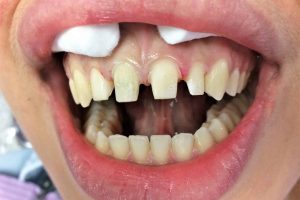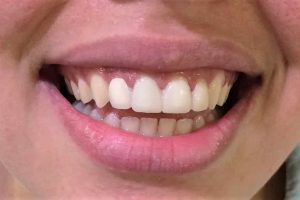 How Can I Improve My Smile?
We can examine your facial structure, teeth, and gums and discuss your goals to help you determine exactly what we can do to improve your smile and boost your confidence. Whether you want whiter, straighter, more even teeth, a less gummy smile, removal of wrinkles around the mouth, or fuller lips, we can address a variety of needs with a smile makeover.
What Treatments Are Involved In A Smile Makeover?
Common cosmetic procedures involved in smile makeovers include:
Teeth Whitening – We offer both in-office and take-home teeth whitening services to remove discoloration and brighten your teeth.
Facial Rejuvenation – Facial rejuvenation can be used for a multitude of imperfections, such as a gummy smile, fine lines, and wrinkles, to reduce teeth grinding, and to plump the lips.
Dental Bonding & Enameloplasty – Dental bonding is used to repair chips, cracks, or cover up discoloration by applying a composite resin material to rebuild the teeth. This is often combined with enameloplasty, which involves shaving and contouring the tooth to achieve the perfect shape and size.
Veneers/Lumineers – These are tooth coverings that are placed on the outer side of the teeth to restore their appearance of the teeth.
Invisalign – Crooked teeth, a misaligned bite, or gaps in the teeth can be addressed with the help of orthodontic treatment.
Tooth Restoration – There are a variety of restorative options for teeth that are misshapen, cracked, or damaged.
Tooth Replacement – For teeth that are missing or need to be removed, we offer many tooth replacement options, such as dental implants, crowns, dental bridges, and dentures.
Benefits Of Improving Your Smile
Many of us have insecurities about our smile's imperfections. However, if it's something that significantly impacts your confidence, or if you just want to enhance the beauty of your smile, a smile makeover is the perfect way to accomplish your goals.
Smile makeovers can do more for your teeth than just improving their aesthetic appeal. Cosmetic treatments can also help straighten crooked teeth, repair damaged or chipped teeth, and replace missing teeth, leading to better oral health and a decreased risk of tooth decay and gum disease.
How Much Does A Smile Makeover Cost?
This depends on your specific situation, such as how many treatments are a part of your smile makeover, what your goals are, and how much you're willing to invest in your transformation.
Each cosmetic procedure varies in cost depending on how many teeth need to be treated and the extent to which your teeth need to be repaired, whitened, straightened, or covered.
The First Step Towards A More Confident Smile
If you are interested in a smile makeover, our team would be happy to put together a customized treatment plan so that you can see your smile's potential. We'll examine your smile, discuss financial options and answer any questions you may have. Call our team today to get started!